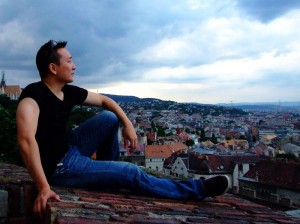 《网众传播:一种关于数字媒体、网络化用户和中国社会的新范式》)
何威,北京师范大学艺术与传媒学院数字媒体系教师,清华大学新闻与传播学院博士,读博期间由国家公派赴英国威斯敏斯特大学传媒研究所访学16个月。
一个活跃的网络化用户。也是媒介与传播研究者、观察者和实践者,近期研究兴趣包括数字媒体、互联网、文化创意产业等领域。
Networked Public: Digital Media and Social Change in Contemporary China
Author: HE Wei, Associate Professor of Digital Media Department,School of Art and communication, Beijing Normal University, got his Ph.D from School of Journalism and Communication, Tsinghua University, China. During 2007-2009, he had been a visiting scholar in both the Communication and Media Research Institute (CAMRI) and China Media Centre (CMC), University of Westminster, UK.
Besides the study of networked public, Dr. He's research areas also include digital media, Internet culture and creative industry (especially ACG industries).
He is an active networked user. His well-known blog, ohmymedia.com, focusing on the analysis and critique of Chinese digital media phenomenon, has gained reputation among academics and practitioners.